The area is considered a semi-Arid region and relies on its annual rains that doesn't come that often. But when it does the imperial rivers transforms into water pathways breathing life into this rugged landscape, but most of the time a dry riverbed is the only remaining evidence of any form of life.
This is one of the last true wilderness areas in Namibia not to be missed.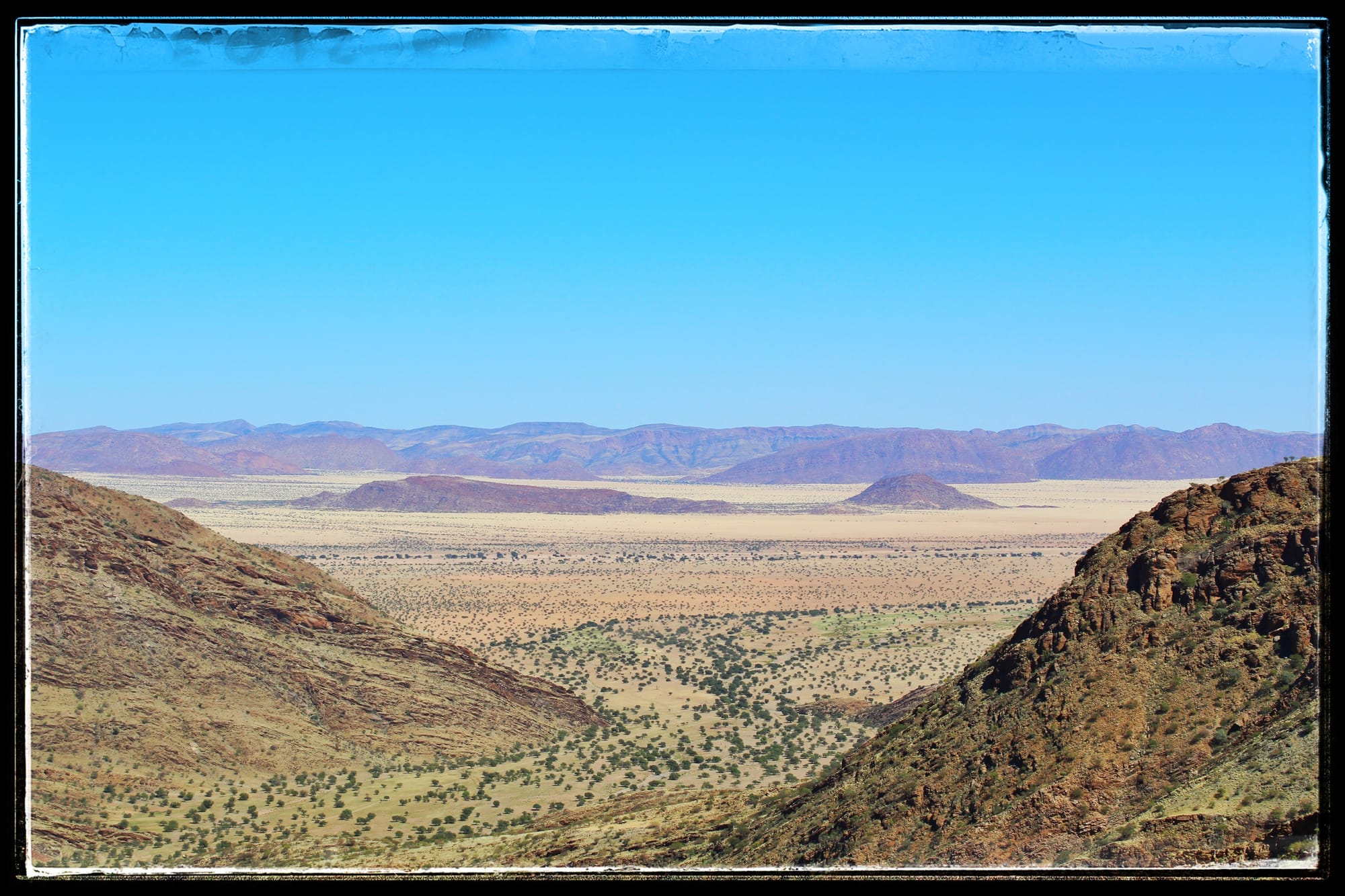 ITINERARY:
Meet and Greet Day: Kunene River Lodge - 70km from Ruacana
Arrive in your own time at the Kunene River Lodge. Try to arrive early to ensure that you have leisure time to enjoy the setting and beautiful environment, it is a true Paradise.
Directions to Kunene River Lodge. Please fill up your tank and jerry cans before departing from Ruacana. This is your last chance to refuel.
Recommended road to take: Approach Ruacana (C46). TOP-UP FUEL IN RUACANA. Continue west along the C46, past Ruacana Falls and power station. After the transition from tar to gravel, continue to the Lodge (sign-posted).
18:00 Meet Jakkals over dinner and discuss the routing and what to expect over the next few days.
Camping at Kunene River Lodge. Upgrade to chalets will be for your own account.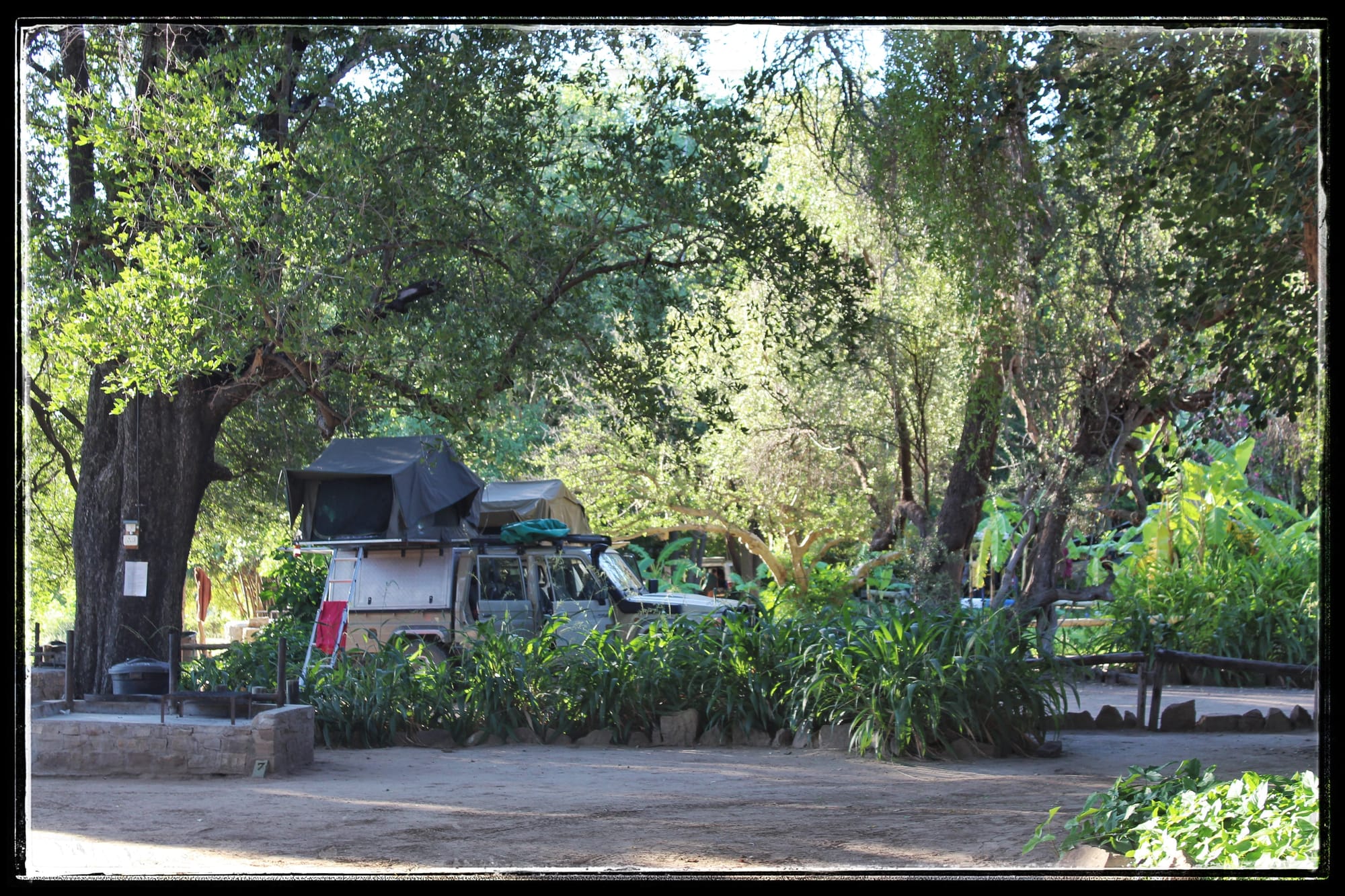 Day 1: Kunene River - 100km
After breakfast we head out following the Kunene River. Our first stop is at Swartboois Drift, the settlement is named after Petrus Swartbooi, one of the tribal chief captains of the Swartbooi Nama's who raided the area in the 1890s.
Swartbooisdrift has some historic significance as the place where Dorsland Trekkers crossed the Kunene River leaving Angola.
Kunene River
We keep on following the Kunene up to where it plummets down a 40 meter deep gorge at the Epupa Falls close to the nearby village of Epupa. In the Himba language Epupa means "falling water".
We arrive early and will have time to relax and enjoy the area.
Camping at Epupa Falls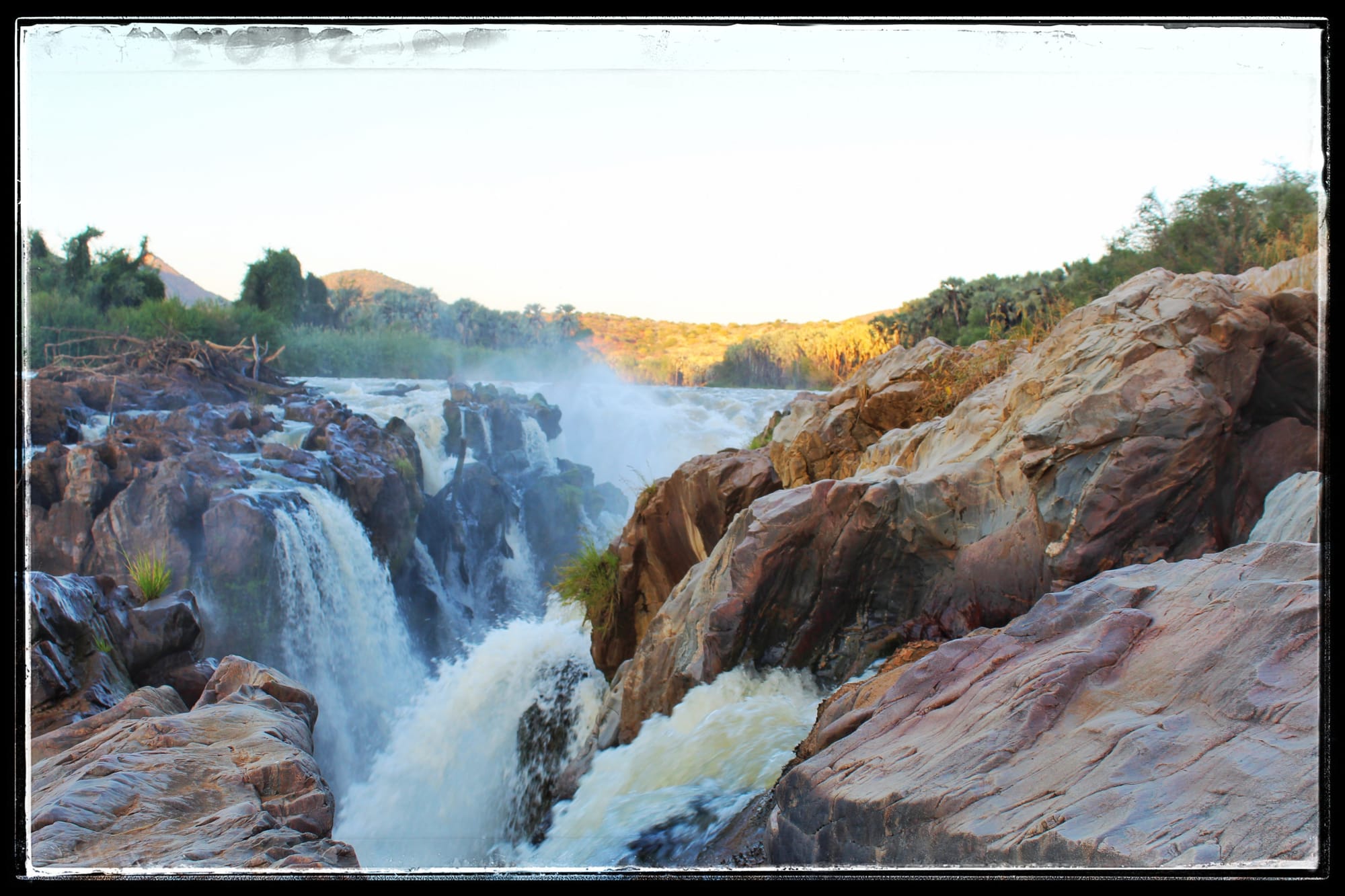 Epupa FallsDay 2: 150km
We leave camp and start making our way to van Zyls Pass. We won't encounter the pass today but the road up to the pass makes for a good challenge. We meet interesting people, the Himbas of Kaokoland.
The Himba are a tribe of nomadic pastoralists who inhabit the Kaokoland area of Namibia.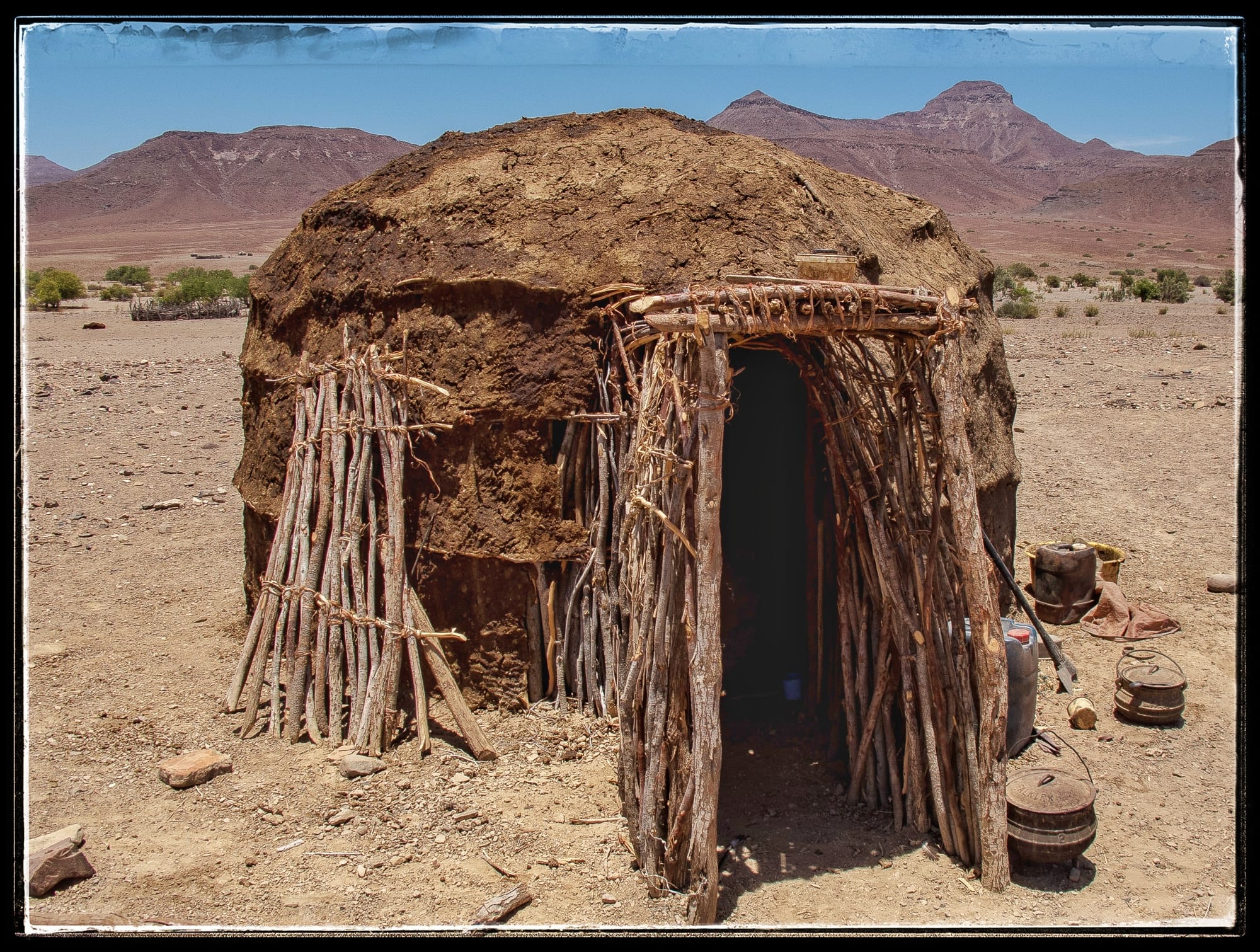 The Himba are descendants of a group of Herero herders who fled into the remote north-west after being displaced by the Nama. The Himba have clung to their traditions and the beautiful Himba women are noted for their intricate hairstyles and traditional jewelry.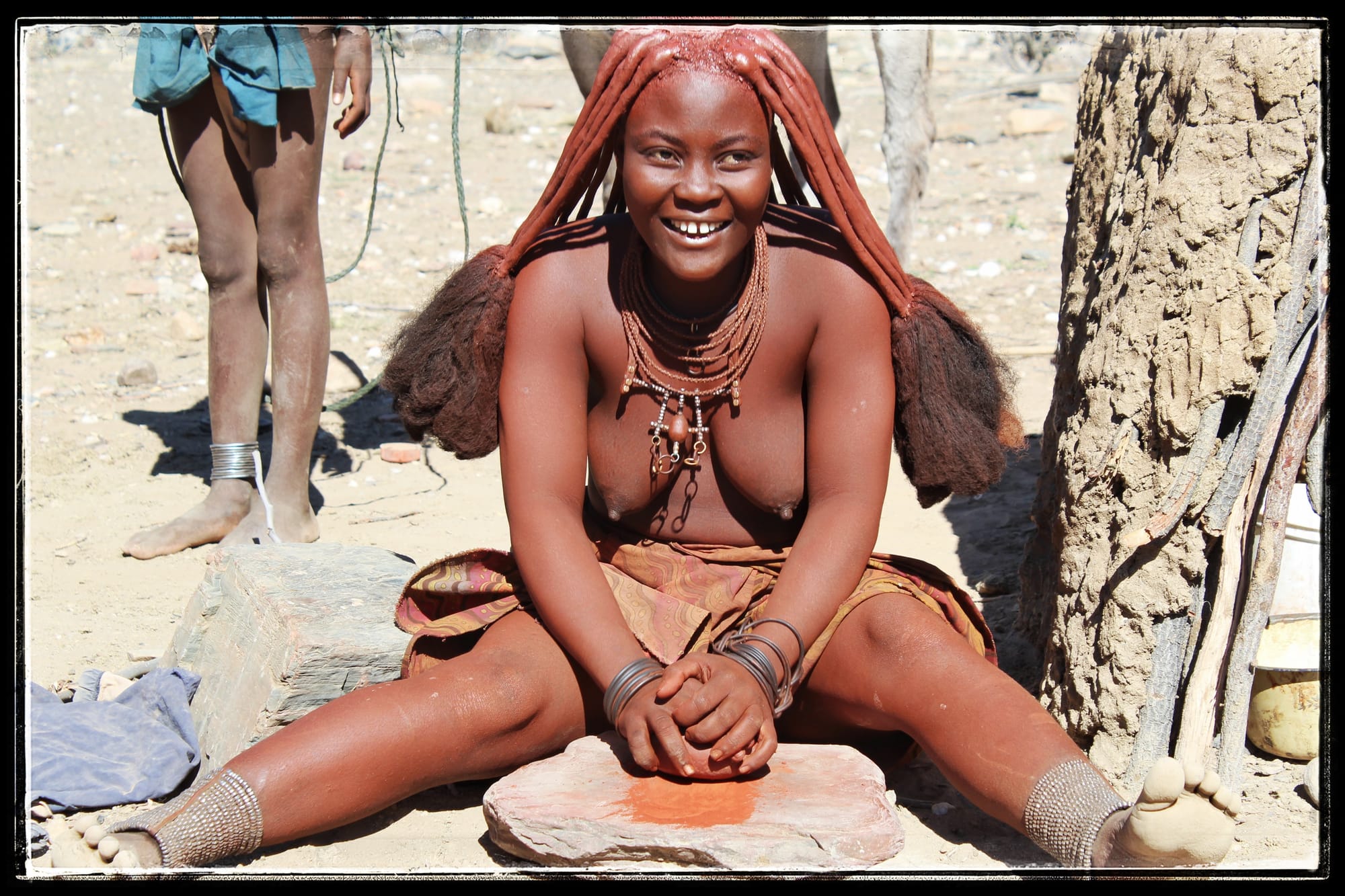 Himba lady busy grinding
Woman wear few clothes apart from a loin cloth or goat skinned mini-skirt, they rub their bodies with red ochre and fat to protect themselves from the sun and gives their appearance a rich red color. Homesteads are cone shaped structures made from Mopani, mud and cattle dung. During the year the family will move from one home to another in search of grazing for their livestock.
Wild Camping at van Zyl's Camp.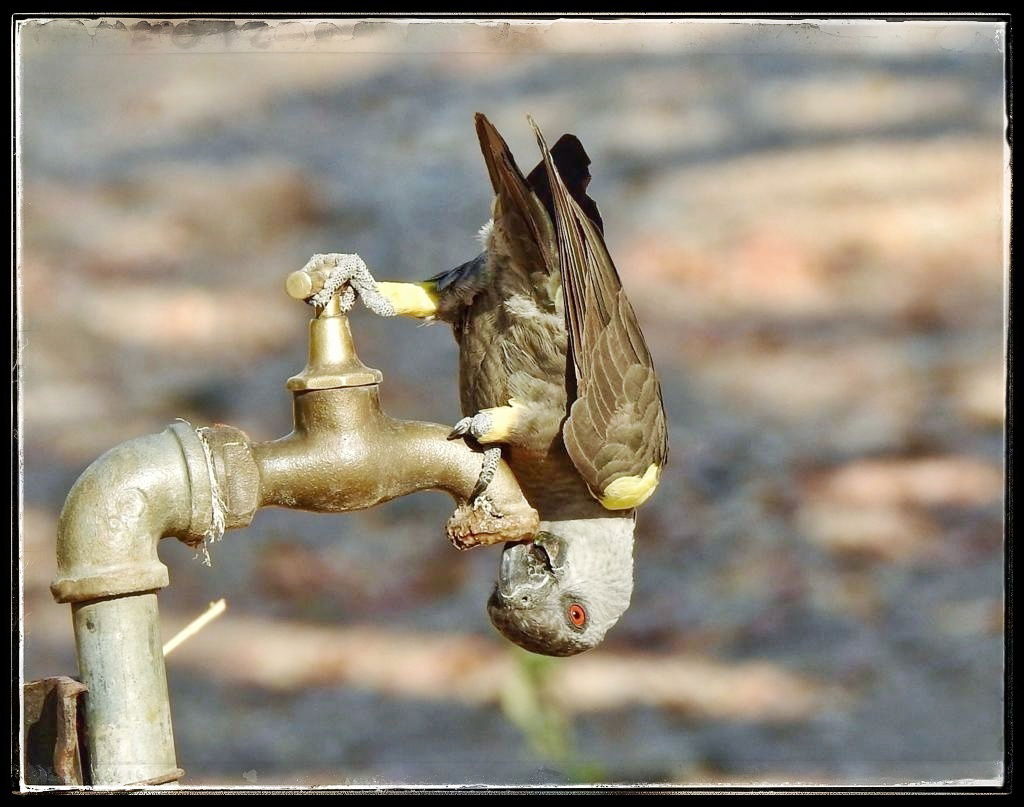 Ruppell's ParrotDay 3: 70km
The toughest pass in Namibia was built by Ben van Zyl who used to be Commissioner for Kaokoland. He used game trails to mark the route down to the bottom and started building the pass in 1965. It took 20 labourers, a tractor, a Ford Pick up and about 4 months of labor by hand using spades, crowbars and picks. The actual pass is 16km of hard driving through boulders, rocks, ravines.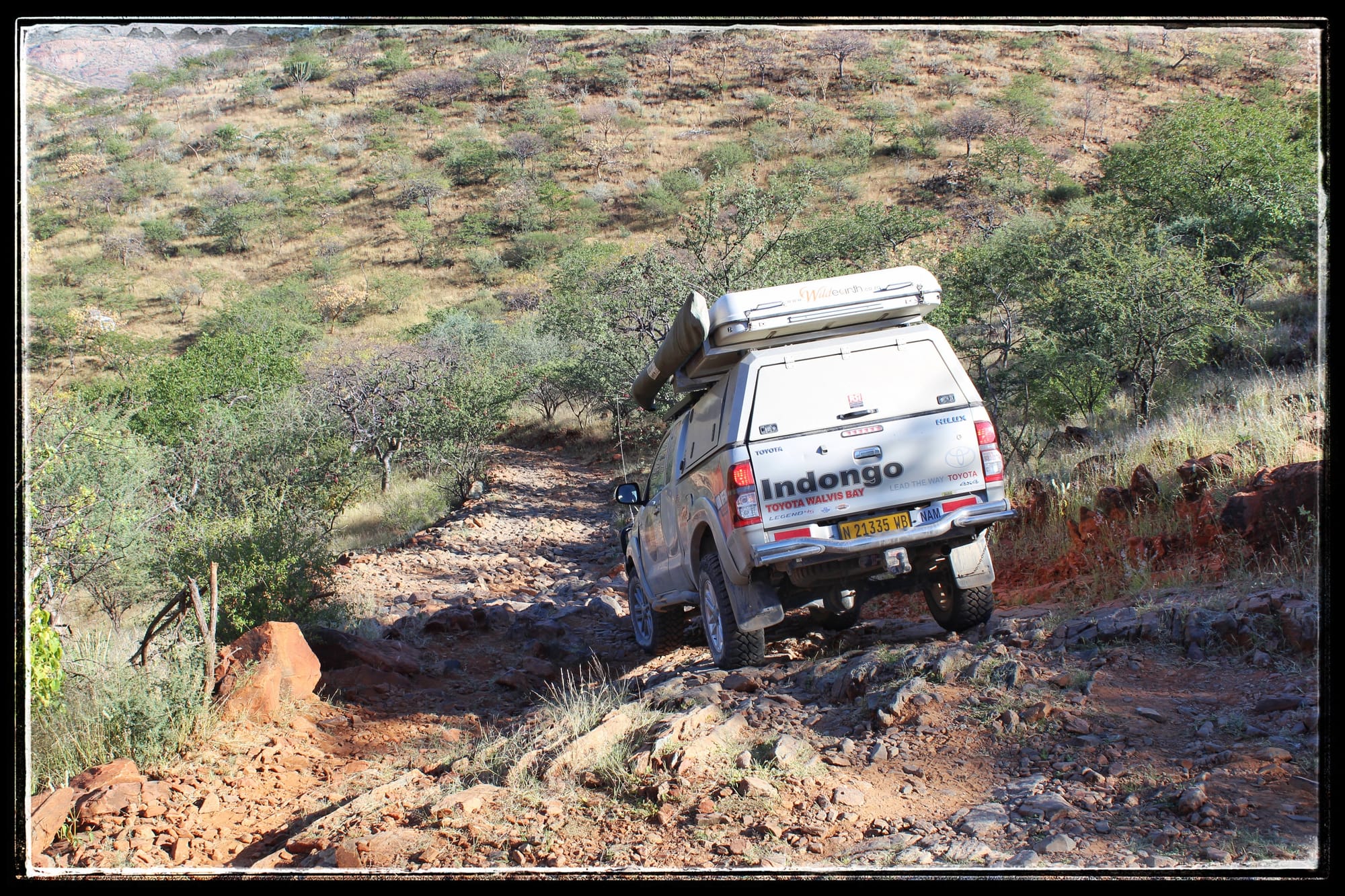 Van Zyls Pass
Don't let this worry you as we take it slow through one awesome landscape and with the Marienfluss opening in front of us. Jakkals have done this a million times and will guide you through safely, no worries.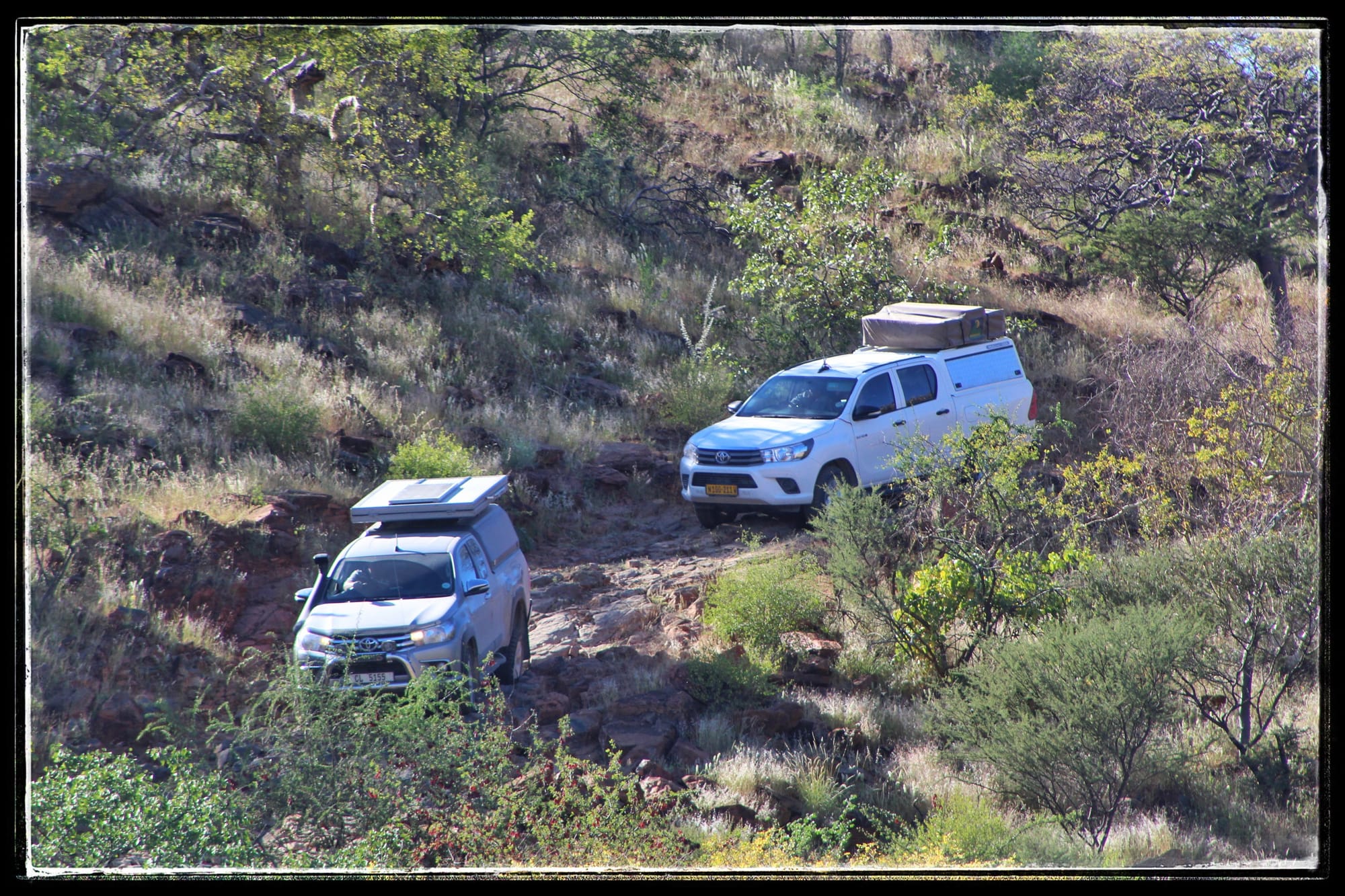 Van Zyls Pass
We make way through the Marienfluss via the Jan Joubert Pass to our camp for the evening.
Camping at Marble Communal Camp.
Marble camp was named after an old abandoned Marble mine in the heard of Kaokoland. After a visit to the old mine we work our way to Orupembe, a police station in the middle of nowhere.
We say "hi "to some of the Stone men placed all over Kaokoland, a mystery as to where they come from.
The landscapes are breathtaking and vast. Colors appear in nature scenes that is unreal. We pass by Ougams Fountains into yet another transition of colors.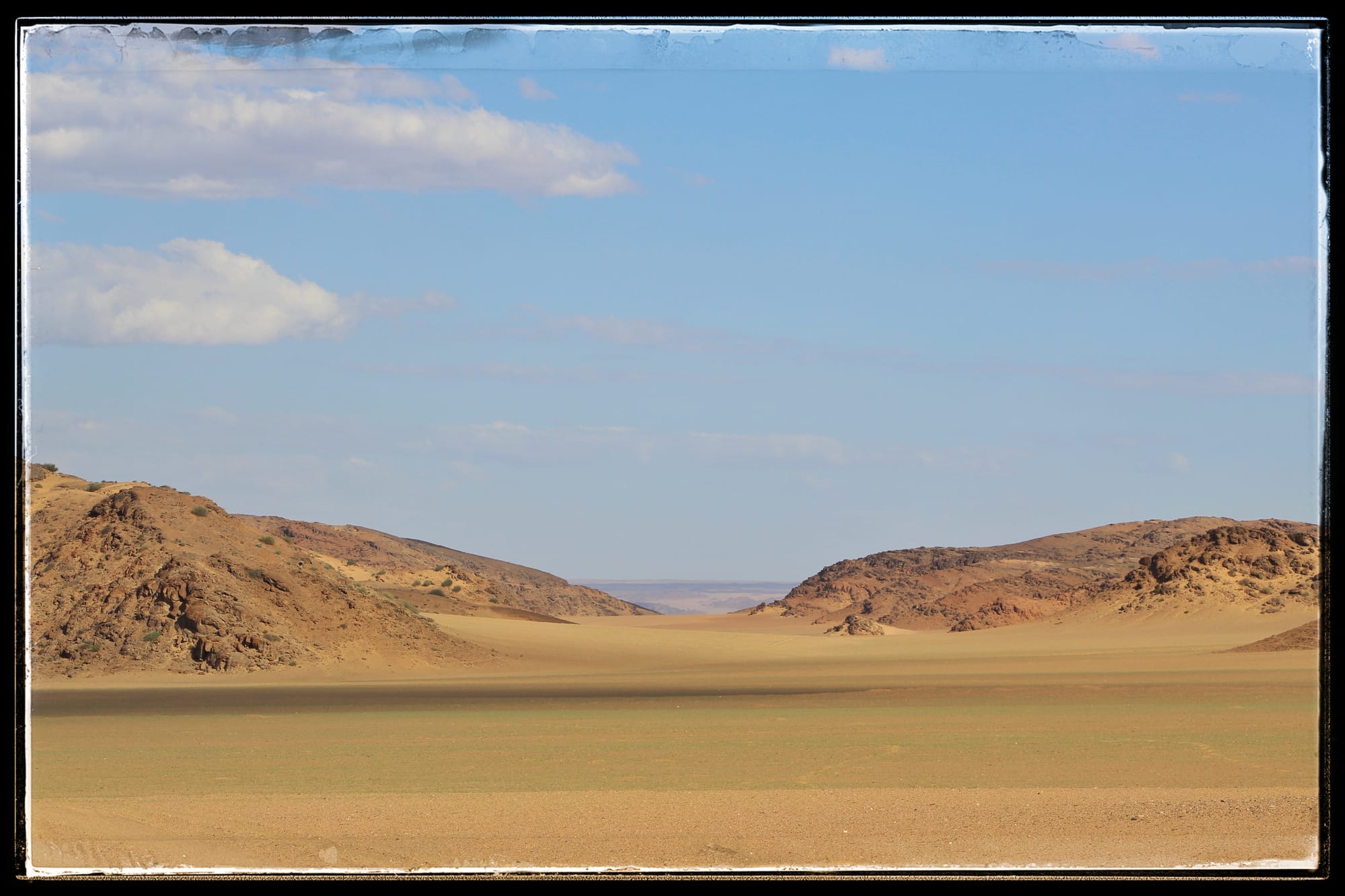 This curvy road takes us to our second river for the trip. The Khumib has its origin near the settlement of Orupembe in the remote north-west of Kunene. From there the river course passes westwards to the Skeleton Coast and drains into the Namib Desert. It only occasionally discharges into the Atlantic Ocean.
Camping at Puros Communal Camp.
Day 5: Hoarusib and Hoanib Rivers - 180km
The Hoarusib river makes for a very interesting echo trail. The river has a flow just over the 300km with a catchment area of 15 100 square kilometers. The second largest of the ephemeral rivers of Kaokoland and flows regularly with reaching the ocean often.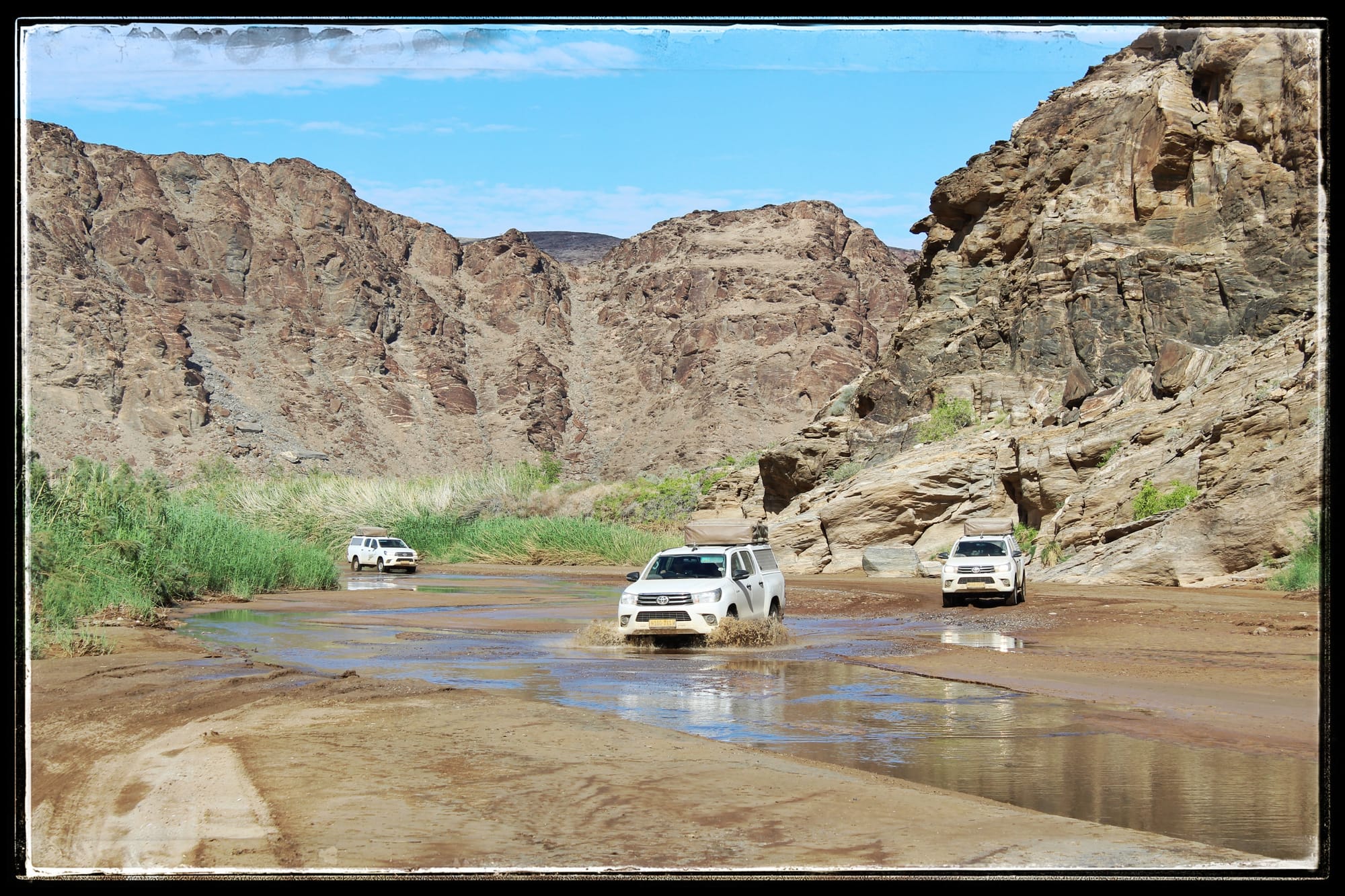 Natural fountains
As result it supports several large wetlands, a riparian forest along its banks and a rich assemblage of wildlife, a drive not to be missed. We are constantly in search for the Desert Elephant who lives in and around the river.
We leave the Huarosib and head for the Hoanib. We follow the Hoanib all the way up to Sesfontein where we will spend the evening.
Camping at Ongongo Waterfall Camp.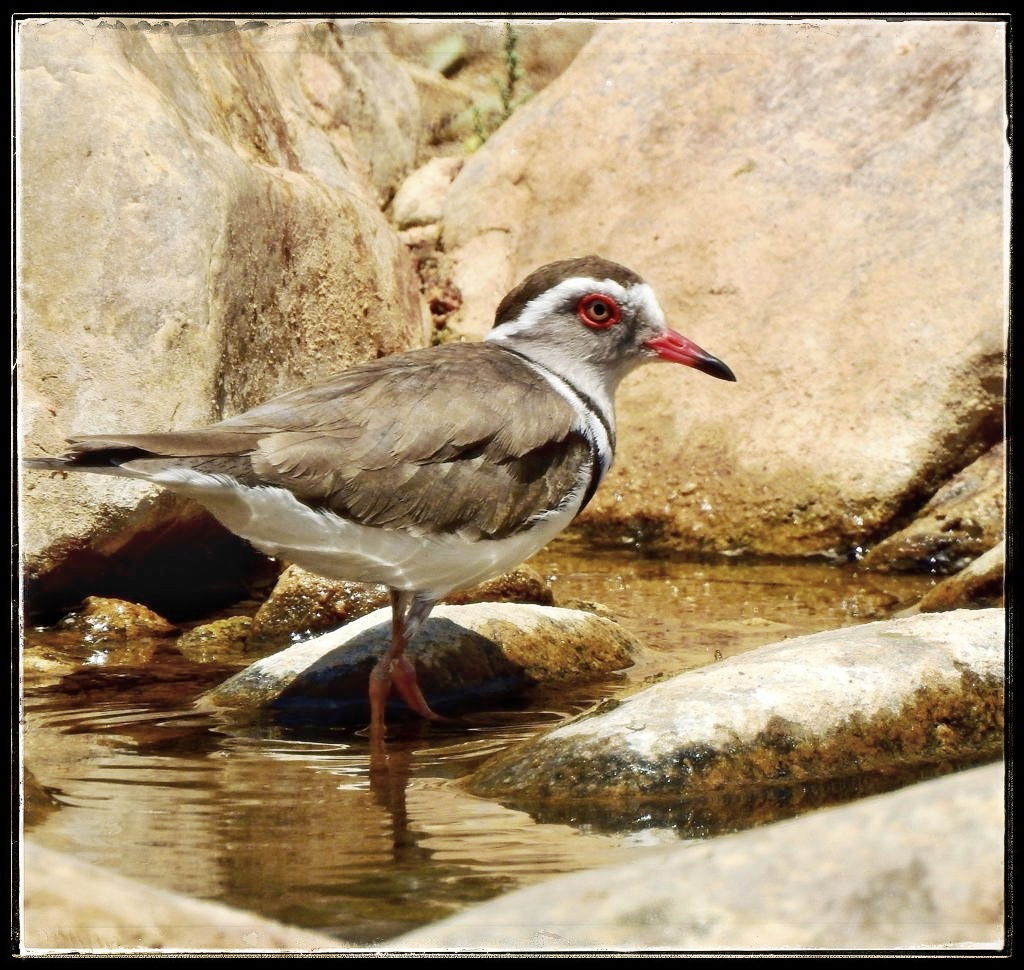 Three-Banded PloverDay 6: 140km
Khowarib Schlucht - Sweat, Dust and Beer.
The Khowarib is a narrow gorge in the upper Hoanib River. You will experience spectacular rock formations towering high above the river floor. This area is known for its Desert Elephants, game and makes for great birding. We will navigate through the upper Hoanib and the Ombonde river making way to the Beesvlakte where deep tracks and extreme dust await on us. We will have opportunity to refuel at Sesfontein, if fuel is available. You can only pay for your fuel with cash, no cards.
Wild Camping Beesvlakte.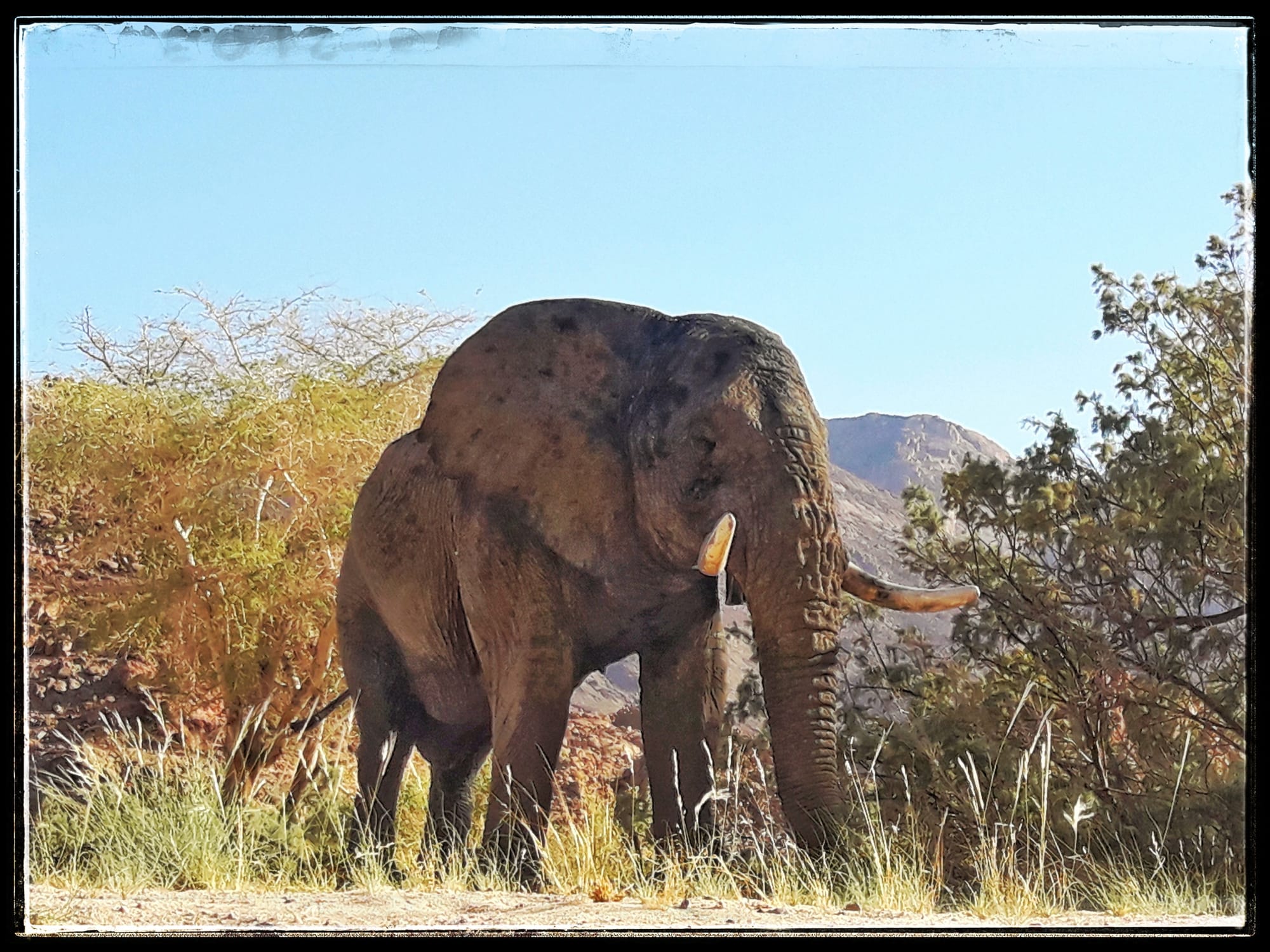 Day 7: Huab River. & Aba Huab Rivers - 180km
Breakfast and break-up camp. We will cross the Food and Veterinary Gate making way to Kamanjab. Opportunity for a quick shopping and fuel if we could not refill at Sesfontein.
From here we make way to the Huab River. This is a truly exceptional river trail for any fit experienced rider who is up for a challenge. Where else can one expect to see elephant, giraffe in a desert habitat? The trail will take most of the day making way down the river.
Wild Camping, Huab River.
Day 8: Huab River & Aba Huab Rivers -100km
Today we continue with the Huab River crossing over to the Aba Huab River.
Parents, of Nama descent, moved to the country from South Africa in 1974. As the story is told, the people of Riemvasmaak were evicted by the South African government in 1973/1974 to make way for a South African military training site.
Those of Xhosa origin were sent to the Transkei and those of Nama descent to Damaraland. The Nama settled in De Riet, Vrede, Bergsig, Khorixas. Being small stock farmers, they adapted to their new environment, far from their ancestral home making the Aba-Huab River home.
We head off to camp and have the afternoon at leisure.
Camping Twyfelfontein area, depending on availability.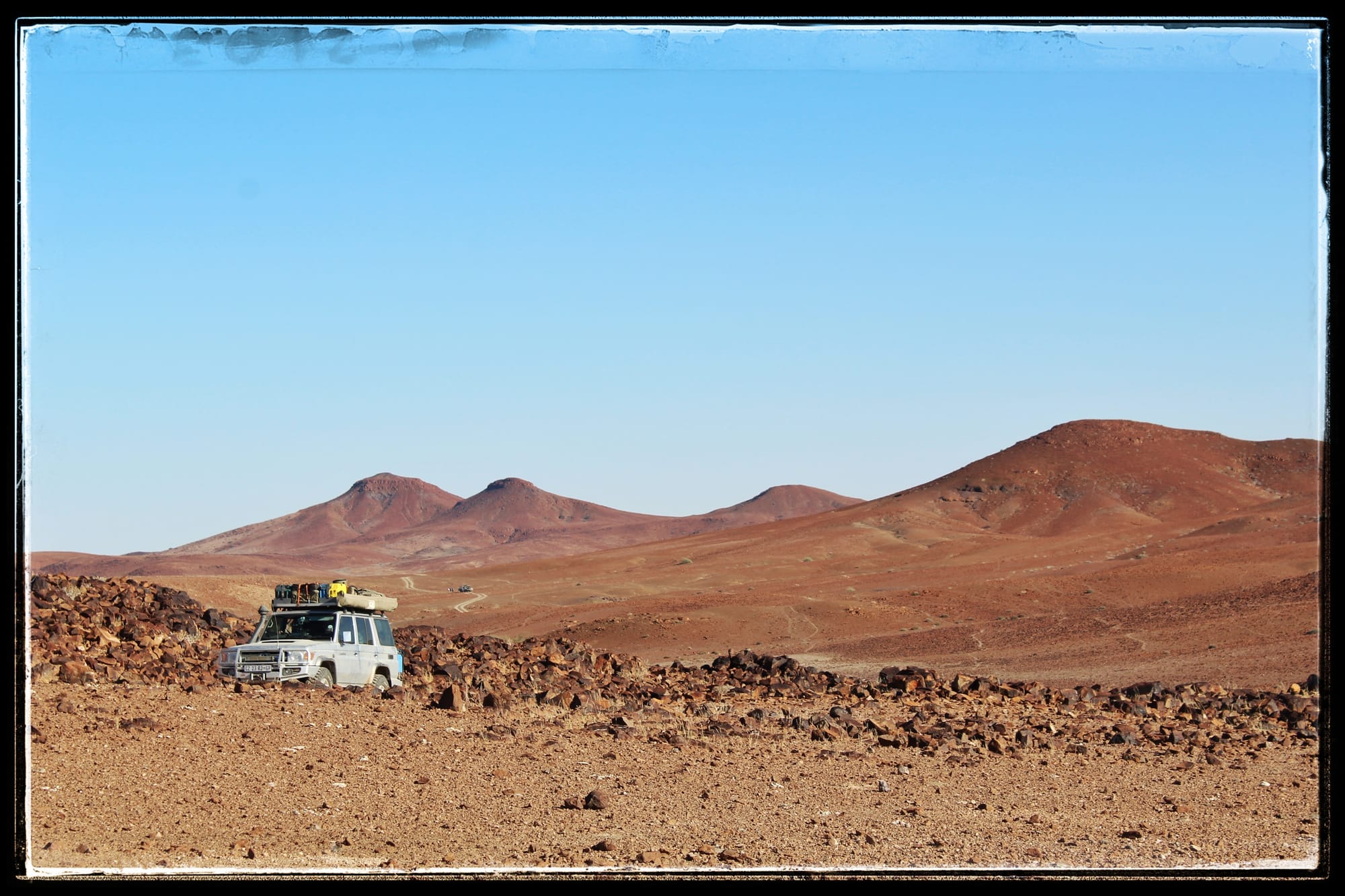 Day 9: Ugab River - 120km
World Heritage Site and Geology is up for today. We stop over at the Twyfelfontein Rock Engravings if you haven't been there before.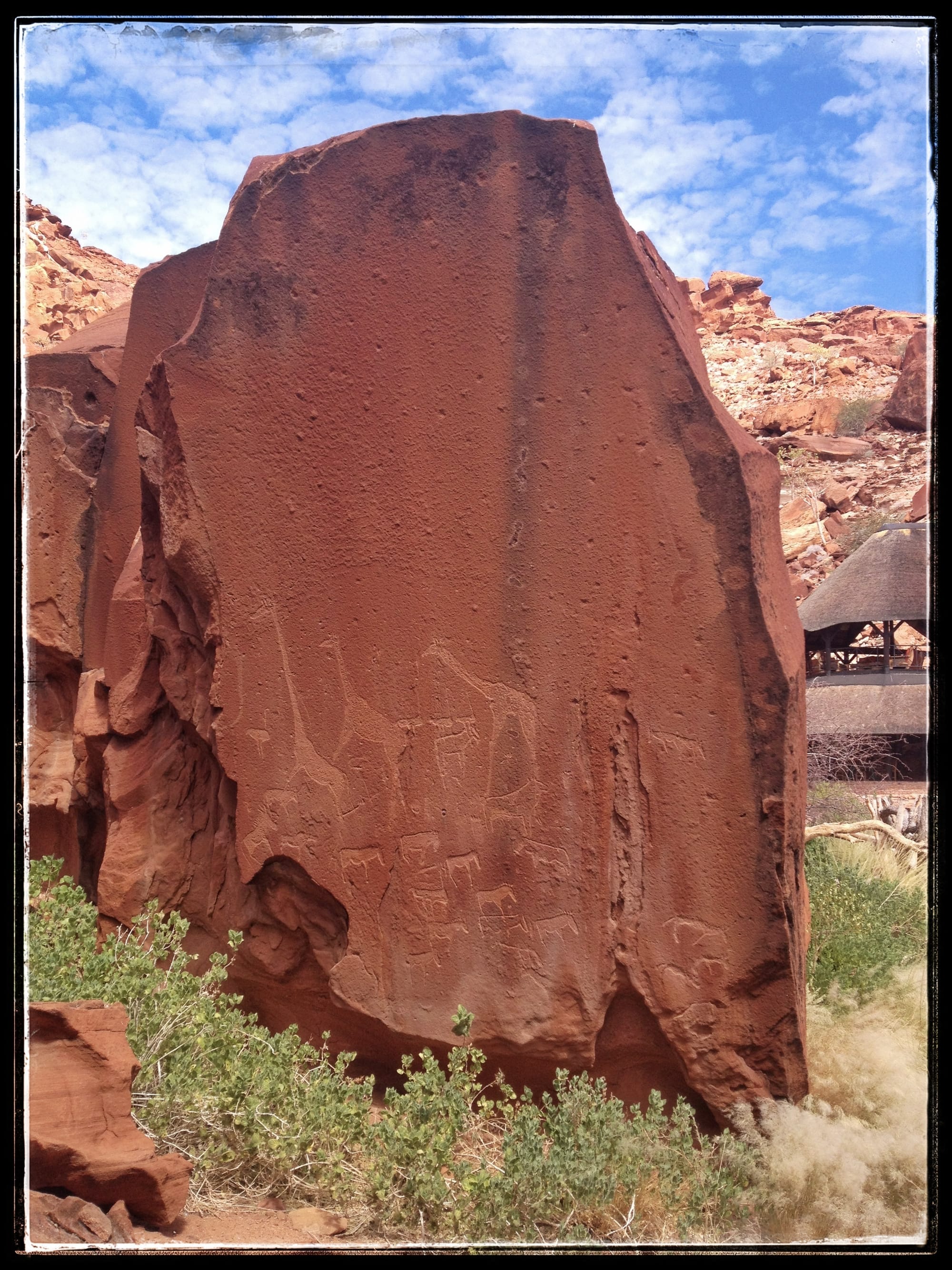 Rock engravings dated 6000 years back
The valley was inhabited by the Damara, who call the valley Uri-Ais (jumping fountain) in their language. In 1947 white farmers settled in the valley, but the fountain was unreliable and only had little water. The farms were abandoned by the white settlers due to the Odendaal Commission in 1964, where the local population of Namibia was relocated in "Homelands".
Twyfelfontein is famous because of its many rock paintings and rock engravings (Petroglyphs) of the San (Bushmen) of which 2500 were counted. Specifications about the age of the engravings fluctuate and a period of 1000 – 10000 years is stated. Remarkable is that the engravings were made without the use of metal tools. It is presumed that quartz tools were used instead as many quartz chips were found here.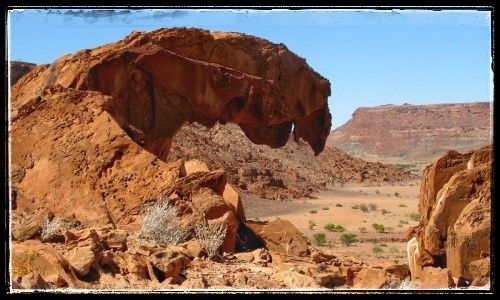 The motives of the rock engravings are on the one hand hunting scenes, in which the hunters are pictured with bow and arrow. On the other hand, many animal engravings (antelopes, zebras, giraffes, lions, etc.) are depicted. Remarkable is also the engraving of a seal, as the ocean is about 100 km away.
The valley was declared a national monument in 1952 to stop the common stealing of rock engravings.
Tucked away inside a valley, visitors will find a unique sight… a collection of Dolerite Dykes that look like a massive organ's pipes pushing up towards the clear, blue sky.
How did they develop? Once again, the origins are linked to the ancient supercontinent of Gondwana. As the continent was beginning to break apart, molten rock pushed to the surface. And led to the formation of these strange and wonderful columns.
As its name implies, the rocks that you see exposed were in fact burnt, millions of years ago. The mountain's fantastic range of colors at dawn and dusk are due to a chemical reaction that took place roughly 125 million years ago when molten lava penetrated organic shale and limestone deposits, resulting in contact metamorphism. In ordinary sunlight it is a dull black.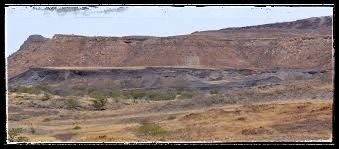 Burnt Mountain
We head further into the unknown and make our way to the Ugab River. We follow the river to Brandberg, the largest mountain range in Namibia. Nature is unreal and the drive down the Ugab river is always a must. Hopefully we will encounter more Elephant in the river.
Tonight, is our last evening together.
Camping Brandberg White Lady.
---
Tour Price: 2024.
Adults: N$13,800.00
Child Age to 5: No Charge.
Child Age 6 to 12: N$5500.00
No single supplement on this tour.
---
Dates available for this tour 2024:
For any other dates please send us an email.
---
Included:
Meals: Dinner and breakfast.
Experienced guide with own vehicle.
Dinner at Kunene River Lodge on arrival.
Two-way radios for vehicles, camp shower and toilet during wild camping.
Camping fees where applicable. Camping spots might change during the tour.
Excluded:
Visa cost.
Border costs.
Travel and Medical insurance.
Beverages and water.
Any accommodation upgrades or changes to the tour plan.
Camping equipment.
Lunch.
---
Notes:
It is very important that everyone carries enough fuel. Most of the driving is on gravel roads and soft sand. Your vehicle must at least have a 1000km range, in normal circumstances. Please do your own calculation, as you know your own vehicle best.
Costs are based on current government taxes and regulations, should this change we will have to adjust the tour cost accordingly.
Please ensure that you have sufficient medical and travel insurance.